Folding Doors
Invite nature into your building.
Combine Sensible Practicality
with Beautiful Aesthetics.
Concept Folding® 77 combines high insulation and comfort with maximum transparency and aesthetics. This folding door system optimizes your way of living by drawing the exterior into your home, with a minimum of space usage.
__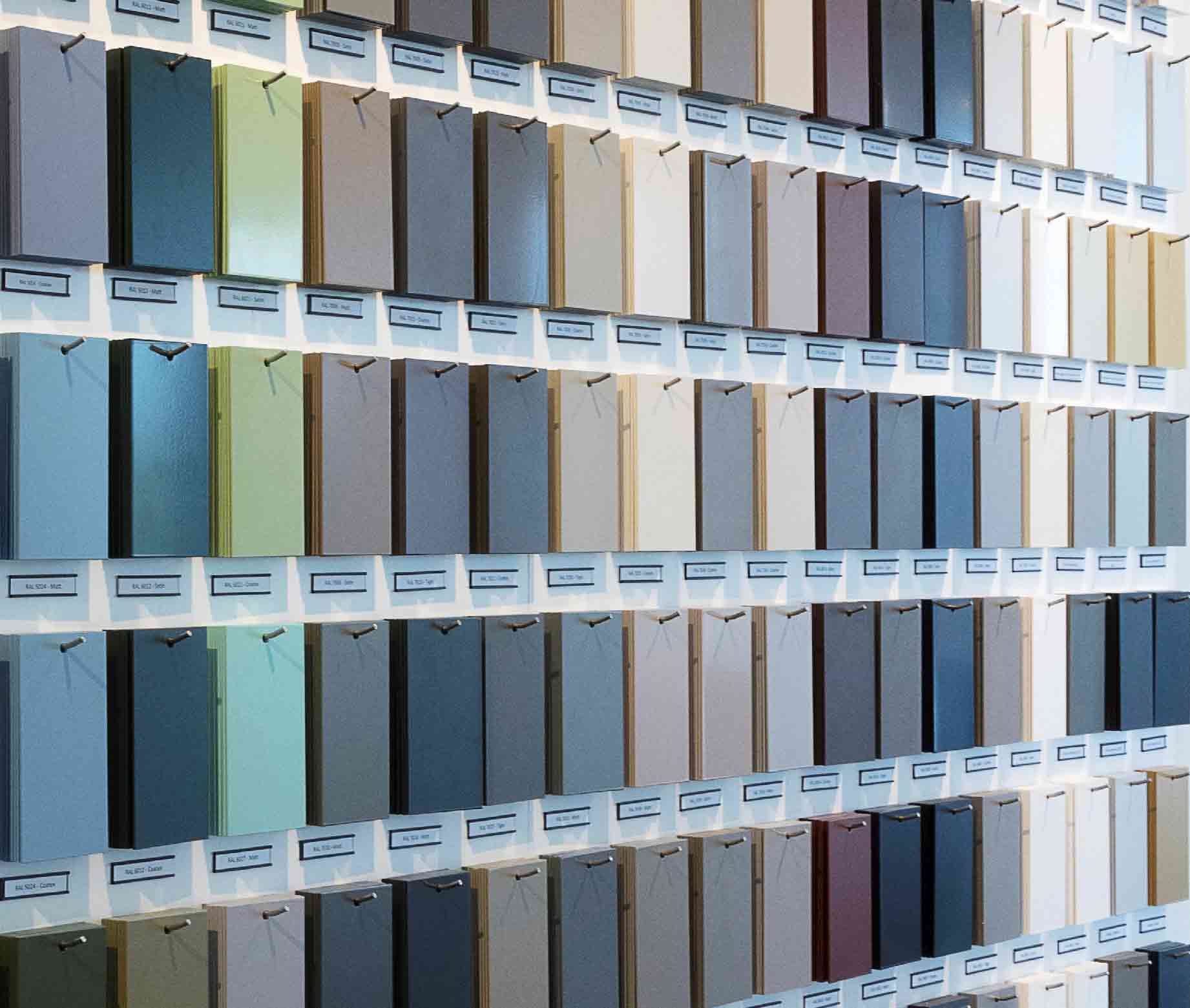 Exceptional Range of Colors & Finishes
__
An option for every project, in any style
We can provide the in- and outside of your profiles in almost every color you can imagine. Over 450 different shades and finishes are available: metallic or anodized, matte or gloss RAL-colors, or even a special low maintenance and scratch resistant coatex finish.
At Reynaers, we focus on quality and sustainability, offering all treatments according to the American AAMA and certified European Qualicoat Standards.
Discover Design Freedom
Elegance, grace, and freedom in design. Visit our inspiration gallery to experience the possibilities with Reynaers.